The process for submitting an offline entry or a test entry into your contest is exactly the same, and this process allows you to bypass your entry fee (if applicable).
---

How to submit a test entry (or entry collected offline) into your photo contest:

1. Log into the GGPC Admin: https://www.gogophotocontest.com/admin

2. Click on the link to your photo contest site in the upper right-hand corner of the GGPC Admin: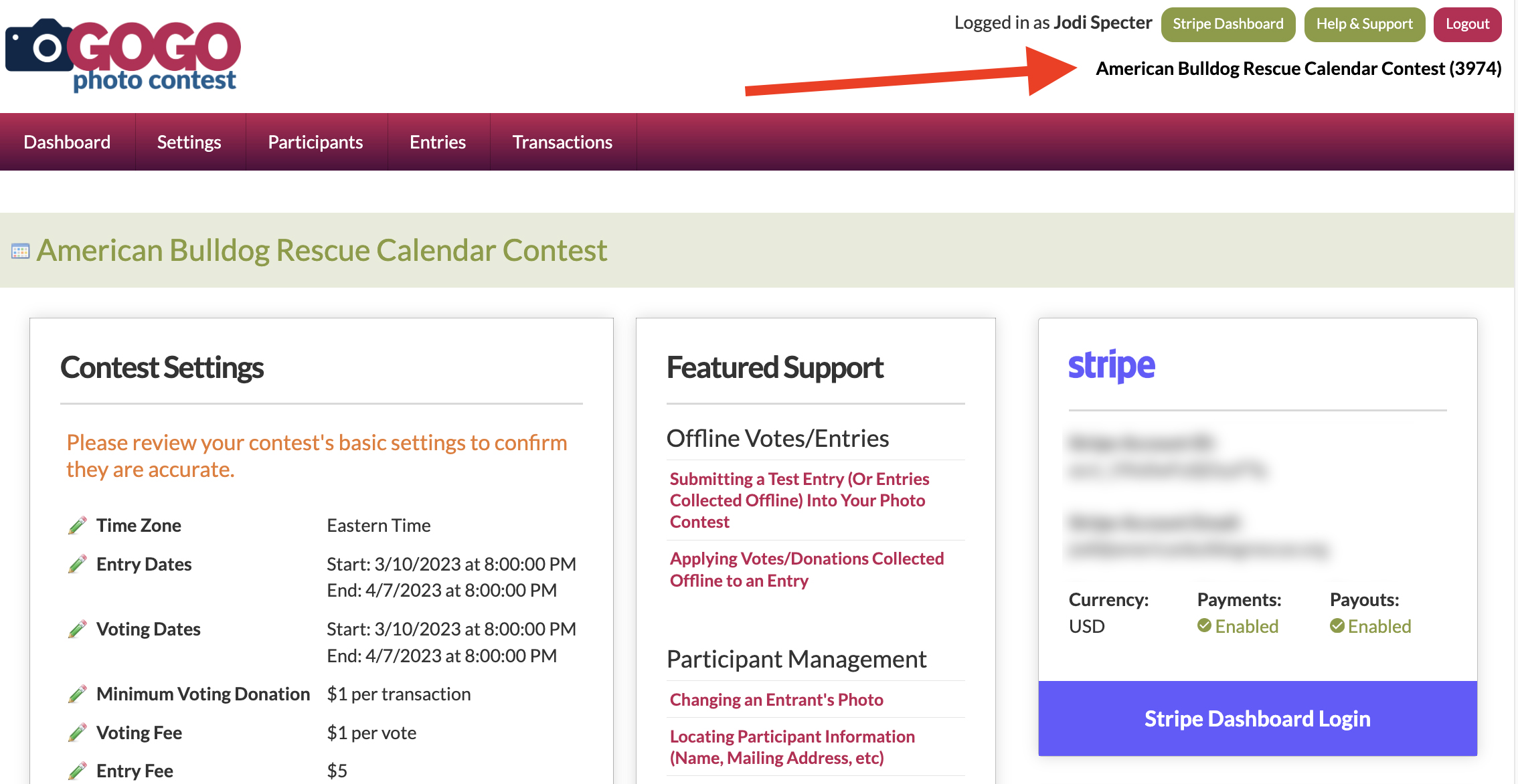 3. You are now logged in to your contest site as ADMIN MODE, which turns entering and voting on just for you (more info).


A red bar will appear across the top of your site: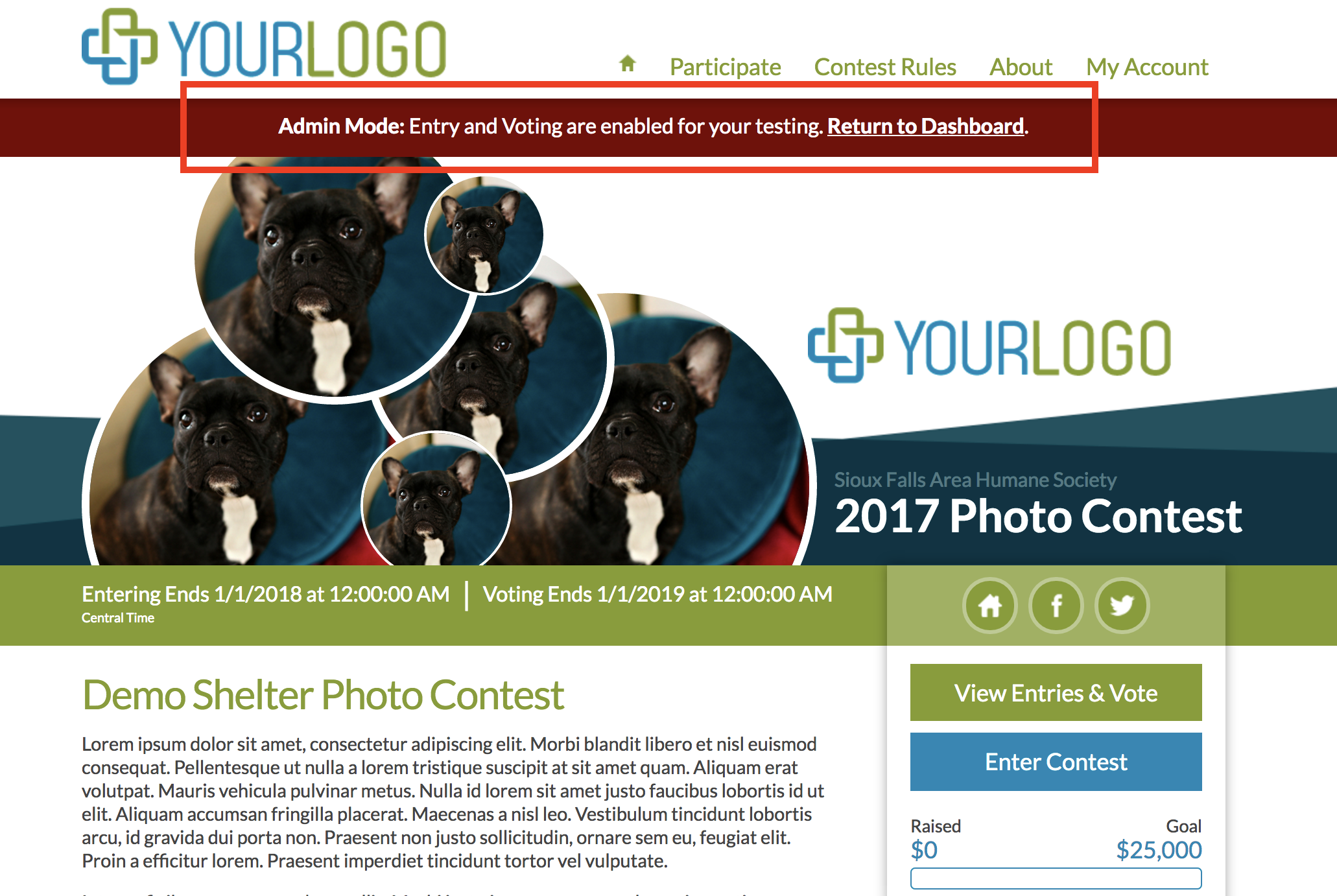 4. Click Enter Contest to proceed entering your contest.


⚠️ IMPORTANT: You will need to create a separate user account at the public photo contest site if you haven't already done so-- this is a separate account from your GGPC Admin account.
You can use any email address and personal information that you wish-- it does not have to match the information provided in the GGPC Admin.
You can use the same user account for all of your test/offline entries-- you do not have to create a separate account for each one.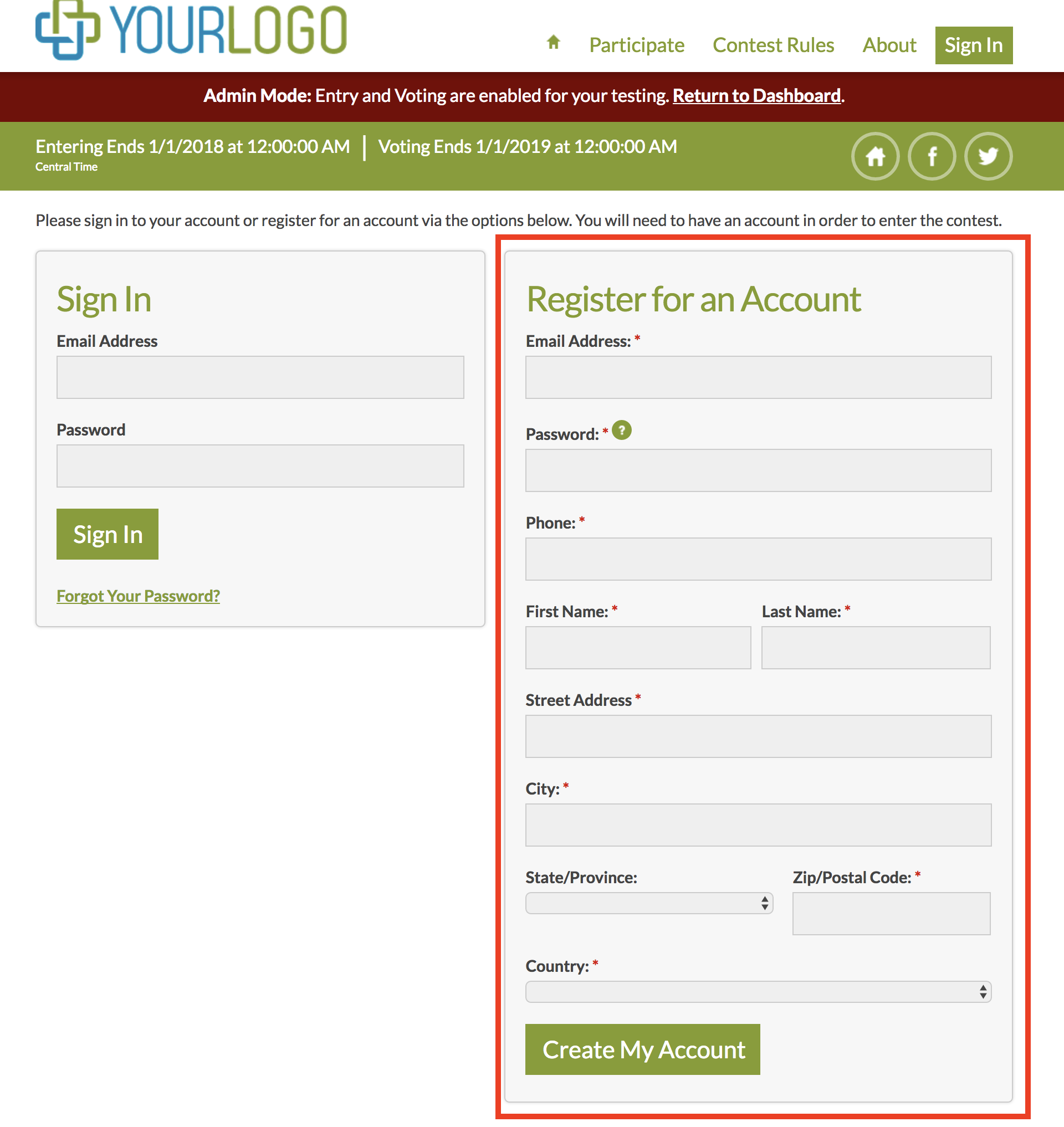 If you've already created a user account at the contest site, proceed with signing in:


Fill out your entry details and click NEXT:


Review your entry and click NEXT:


5. The ENTRY DONATION screen appears. Click the Admin Mode: Skip entry donation link (either link is fine) to complete your entry, bypassing the entry fee (if applicable):
6. Your test entry/offline entry is complete:
And will appear at the contest site:
OPTIONAL FOR TEST ENTRIES: The choice is yours if you want to remove your test entry before launching your contest. Some organizations submit test entries and leave them as a way to encourage other participants to enter (in case anyone is feeling shy about being the first entrant).

If you'd like to remove your test entry, follow the instructions here.