Thinking about extending your contest end date?
We recommend sticking to your original timeline, but sometimes it does make sense to extend your contest.
If you must extend your contest, it's best to do it as early in your contest as possible.


Why should you avoid extending your end date at the last minute?
A reminder email to all of your participants will start to automatically send 72 hours before your contest ends. This email lets your contest participants know the contest end date and time, and encourages them to make last minute donations to ensure that their favorite entry is in the lead.


If your contest is ending in 4 days or less, it probably isn't wise to extend your contest.
Not only will you likely upset a lot of your top participants (they can view it as "unfair" if they've rallied hard for votes, only to have the competition extended), but the reminder email could have already gone out to all of your participants. If the reminder email has already gone out with your original contest end date, this could lead to confusion among your participants.
---

How to Extend Your Contest's End Date:

1. Log into the GGPC Admin: https://www.gogophotocontest.com/admin

2. Navigate to Settings ➝ Dates:
3. The Contest Dates/Times page shows the dates and times for every single setting with your contest.
This includes Entering and Voting dates, and (if applicable): Calendar Sales, Reserve a Day, and any promotions you might be running.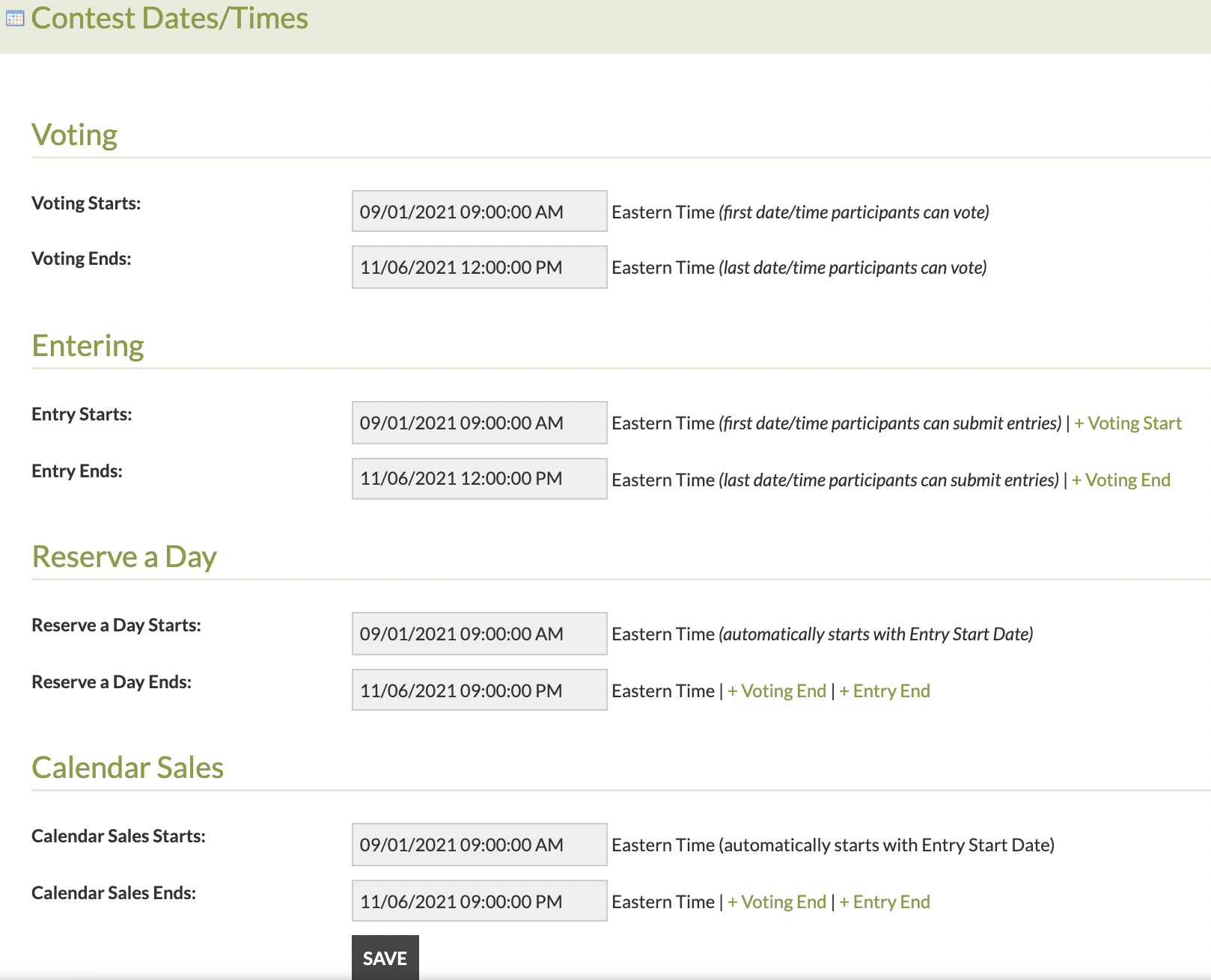 4. Make any necessary adjustments. Don't forget to click SAVE at the bottom of the screen.

5. Double-check that your new end date is correct on the dashboard of the GGPC Admin (https://www.gogophotocontest.com/admin/dashboard.aspx):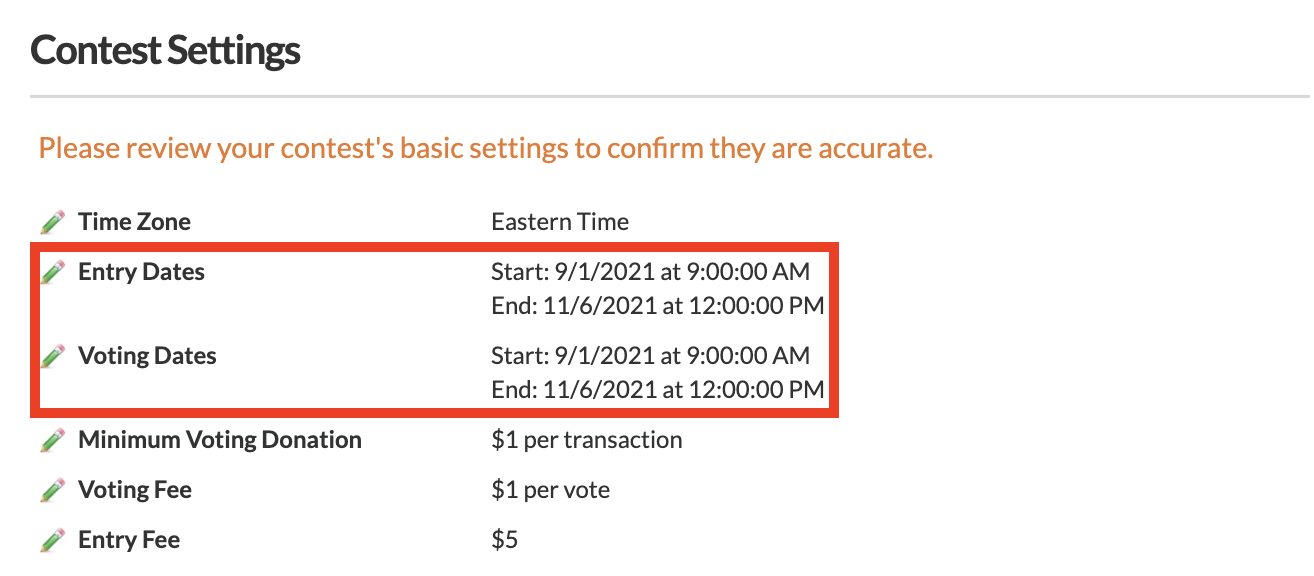 6. Communicate with your participants to let them know of the new end date. This could be through a Facebook post, or by sending an email.
If you would like to send an email, you can find instructions for locating participant information here.