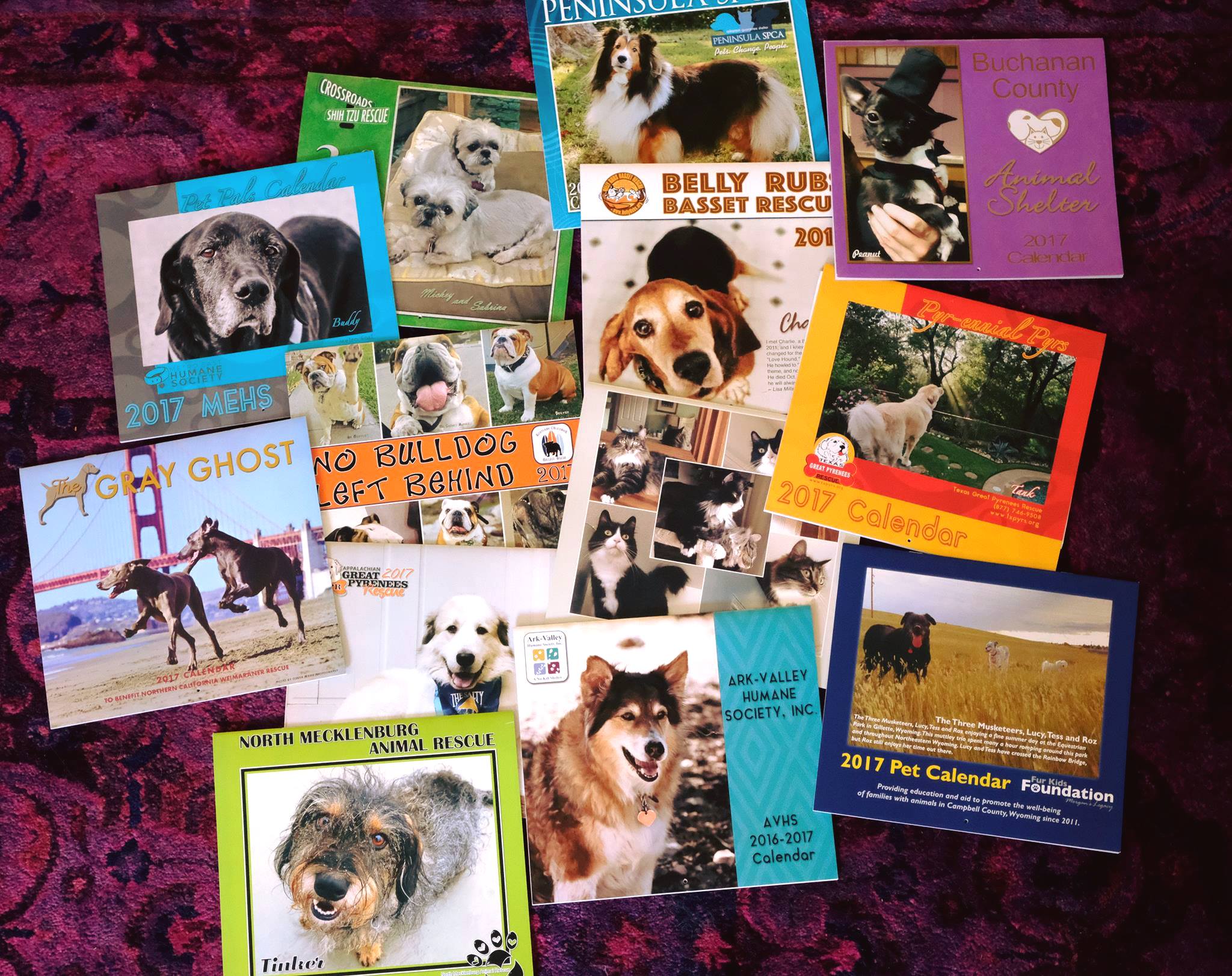 Having a photo calendar as part of your prize package is one of the most popular prize options and we can see why- who wouldn't like to see their cherished pet's furry face on a special month in a calendar?
And there is data proving what we already know:
Paper calendars are enduring, despite the digital age.
(via nytimes.com)


---

Typical Calendar Contest Variations
Awarding a spot in your calendar to the top 13 vote-getters, with the top vote-getter getting the cover of the calendar
Awarding a spot in your calendar to the top 12 vote-getters, with the top vote-getter getting the cover AND a month in the calendar (gives extra exposure to the top vote-getter, since the calendar cover will be facing the wall once the calendar is hung up)
Awarding a spot in your calendar to the top 12 vote-getters, with one month reserved for a "Judge's Choice" winner

(independent of the vote count, providing every entrant an opportunity to win)

Allowing the top 3 or 4 vote-getters to select their preferred month in the calendar
Dedicating a month or the back of your calendar for a collage of photos from those who have entered the contest, so every entry is included in the calendar
💡 How you choose to award prizes in your calendar photo contest is ultimately up to you, but we recommend adding an incentive for at least the top vote-getter (for example, they get the cover of the calendar) or even the top 3 or 4 vote-getters (they get their choice of month in the calendar). This will encourage competition and donations!


---

Additional Ideas to Boost Calendar Fundraising
Solicit local photographers to see if they'd be willing to donate photo sessions for the winners. This could be in exchange for free advertising on your contest site (in the form of a sponsor) and in your calendar. A professional portrait session makes winning a place in the calendar all the more exciting! Learn more here: Professional Photographers + Calendar Contests = Winning Combination!
Get local businesses involved-- they may want to purchase ad space or be featured as a sponsor on your contest site. Another idea is to include a coupon insert in your calendar with exclusive deals to local businesses and services, giving people further incentive to purchase your calendar.
Consider offering an additional prize package to the top 3 or 4 vote-getters


💰 Bonus Fundraising 💰
Hold an in-person party or gala to reveal the calendar winners for additional fundraising dollars. St. Augustine Humane Society's annual Pin Up Paws Party is an excellent example! (See their 2022 Pin Up Paws Party here).
⚠️ IMPORTANT TO KNOW:
You will have access to all of the original images uploaded to your photo contest- we do not downsize or downgrade the quality of the photos
GoGo Photo Contest is the perfect online platform for running a calendar contest, but we do not offer a calendar design or printing service. We're software developers and are sticking to what we're good at: Making sure our online platform is as easy to use as possible!
---

Need a Calendar Printer?
We recommend working with our friends at GBC Fundraising Calendars for your calendar design and printing needs.



Why GBC Fundraising Calendars?

They have over seven decades of calendar fundraising experience to help you realize the full advertising potential of your calendar.
Their many design options work hand-in-hand with our

reserve-a-spot feature.
They share our fundraising values and a passion for working with animal welfare organizations.
GBC Fundraising Calendars has extensive knowledge working with our platform, making your calendar fundraising and printing a seamless process!
We encourage you to check out their animal rescue calendars ➝

Interested in working with GBC? Let us know, and we'll be happy to pass your email address on to our GBC rep for a quote.


---

Interested in Offering Calendar Pre-Sales on Your Contest Site?
Consider pre-selling your calendars directly on your photo contest site using our Calendar Pre-Order Module

Learn more about our Calendar Pre-Sale module ➝



---

Want to Increase Donations by Allowing Participants to Reserve Individual Spaces Within Your Calendar?
This is a great option if your calendar design allows personalized dates or grid spaces (the spaces before or after numbered dates). Allow participants to reserve a space within in your calendar with a required donation by using our Reserve-A-Spot Module


💡 Using the Reserve-a-Spot module also increases calendar sales, as people who reserve a space are more likely to purchase your calendar!