Good news! Instagram recently changed their previous no-clickable-link policy and opened it up to everyone. Now there is a way for you to share the link to your contest entry within your Instagram Stories.
Adding a Link to Your Instagram Stories:
Use the Link sticker to add a link to your contest entry to your Instagram story. When people tap on the sticker, they'll be redirected to your entry.
To add a Link sticker (instructions via Instagram):
Capture or upload content to your story

Select the sticker tool from the top navigation bar

Tap the "Link" sticker to add your desired link and tap "Done"

Place the sticker on your story — like other stickers — and tap on the sticker to see color variations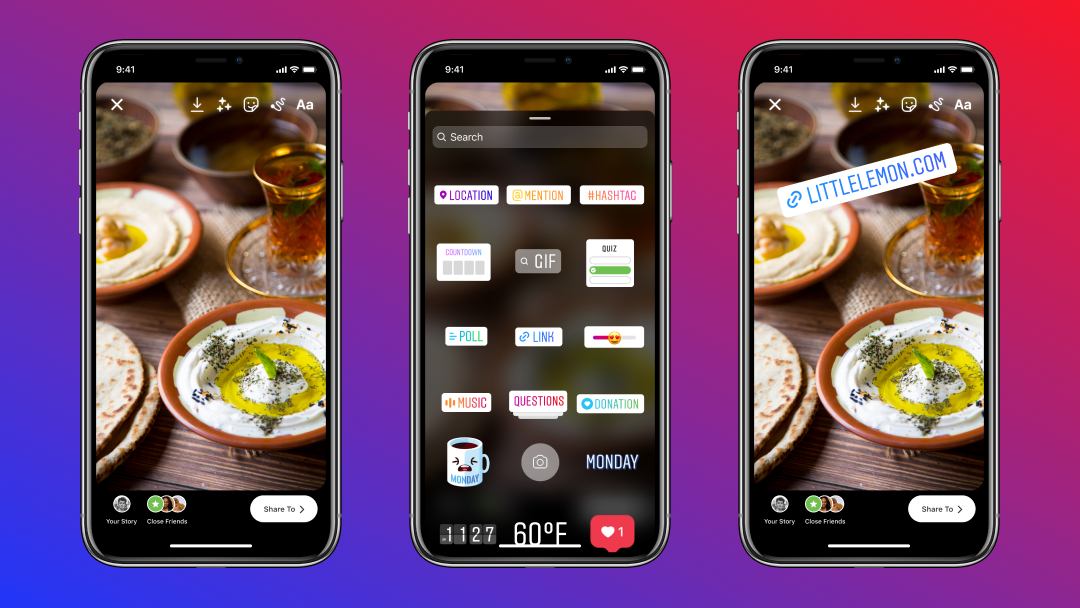 Important Tip: Be sure to write something compelling in your story that will make your followers want to click your link. Explain why you're raising money, or share the mission of the organization whose contest you are participating in.



Adding a Link to Your Instagram Bio:
Put your entry link in your Instagram bio (instructions here)
Create a post in your Newsfeed or Stories that features your entry
In your post, urge your followers to "click the link in bio"