When you run a fundraiser with us, we'll ask that you setup a merchant account with Stripe (https://stripe.com/), our payment processor.
This account will allow all of the donations processed at your contest site to be deposited directly into your bank account (minus our fees).
What is Stripe?➝
Registration for Stripe is quick and easy and only takes a few minutes. Similar to all other payment processors, Stripe will require some basic information about your organization as well as your banking details.
Many of our new clients are already using Stripe for their day-to-day payment processing within their organization. If that's the case for you, we're happy to walk you through connecting your current account to our system.



Payment Processing Through Stripe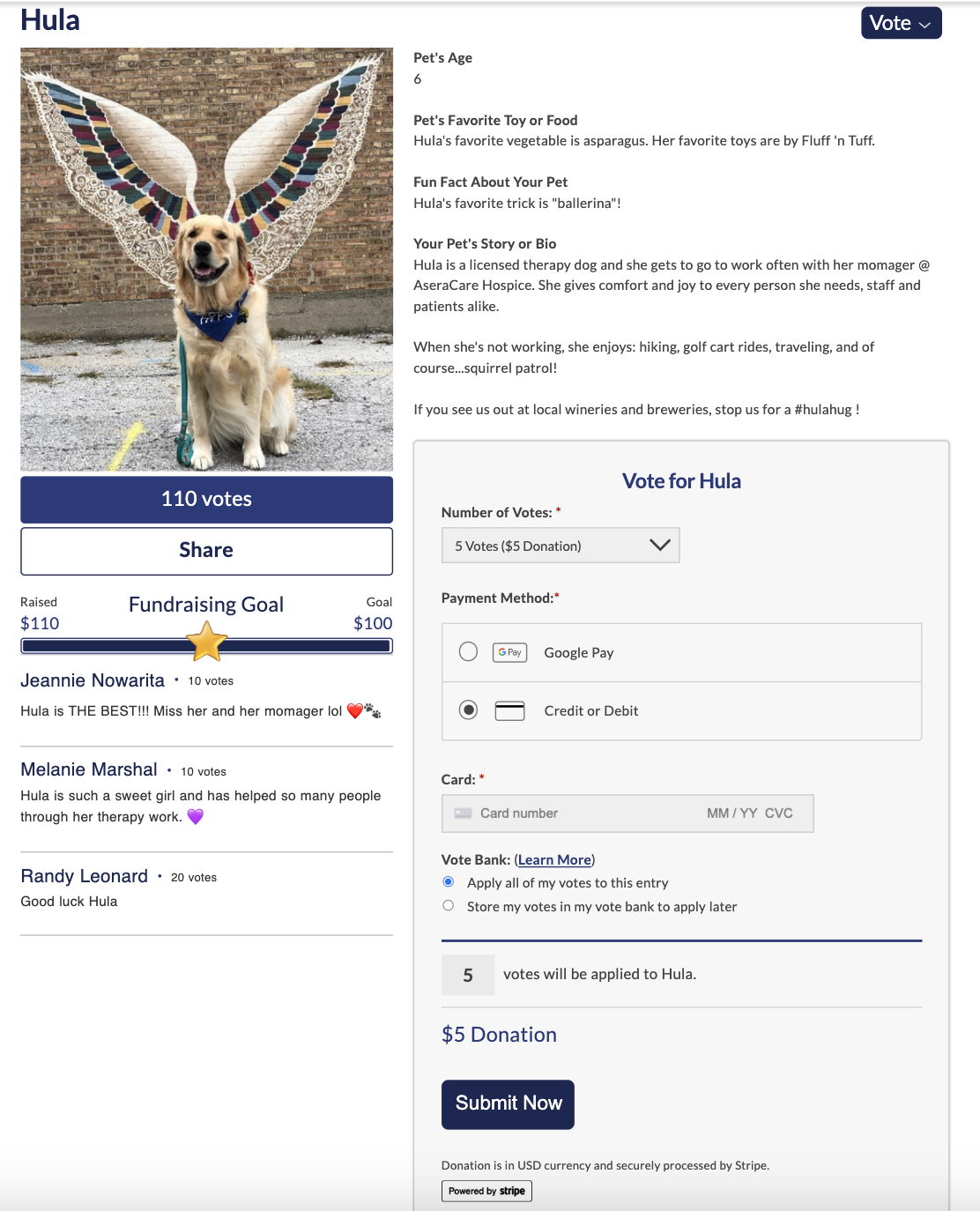 Example of a Donation Page,
(click to view larger)
All contest payments are processed by Stripe through a secure (SSL, PCI-Compliant) connection.
Users can donate using all major credit cards (Visa, MasterCard, American Express, Discover, Diner's Club), Visa and MasterCard debit cards, and ApplePay and Google Pay.
You will pay a special negotiated credit card processing fee of a flat 2.75% per transaction, unless you already have a special non-profit rate negotiated with Stripe. (Many other platforms charge the standard rate of 2.9% + 30¢ per transaction).
This fee is automatically deducted, along with our fees, when the donation is deposited into your Stripe account. This means that there is no additional invoicing or paperwork involved.
You will have access to all reports needed to reconcile your accounts via the GGPC dashboard and Stripe's dashboard.



Stripe Security Measures
You can read more about Stripe's security measures here: https://stripe.com/docs/security/stripe