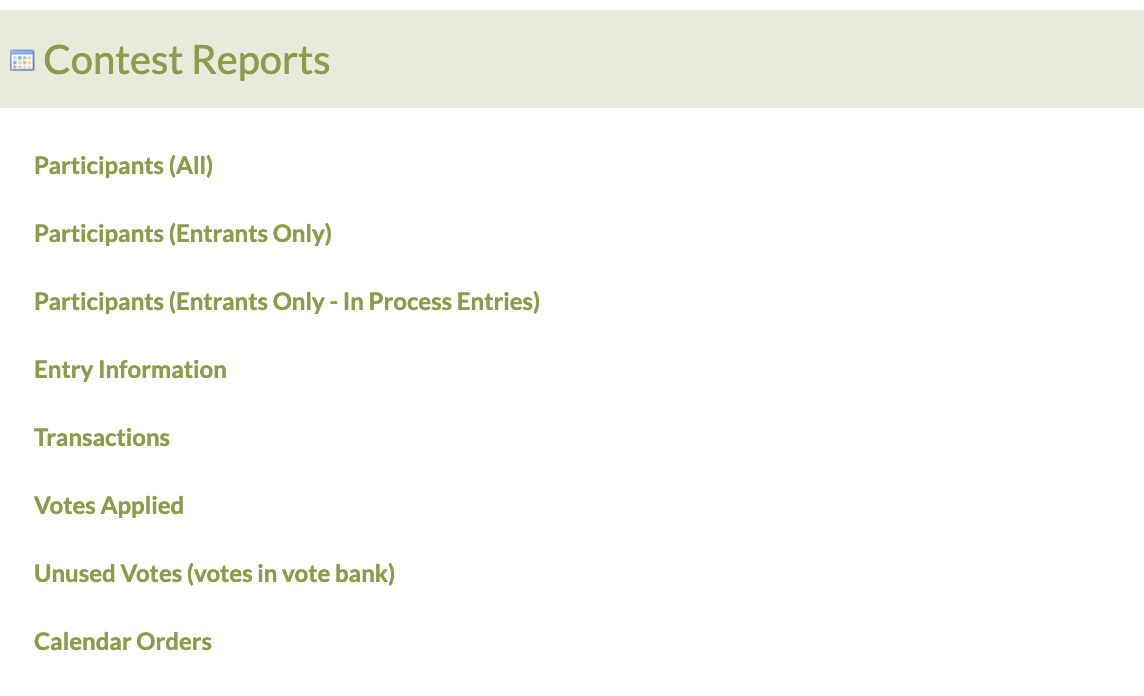 Under Contest Reports you can find various spreadsheet reports, all exportable to Excel. Below is a description of each one:


Participants (All) view report
Contact information for every participant in your contest- voters AND entrants.


Participants (Entrants Only) view report
Contact information for just the entrants in your contest.

Note: The column for the amount they have donated is the amount that participant has donated, not the amount raised by their entry/entries in the contest. The participant could have donated on other entries and other participants could have donated on their entry/entries.