Applying promo votes administratively allows you to apply promotional votes independent of the vote promotion module and entry promotion module.
For example: This can be used for participants that missed out on your promotion period, but you still want to honor the promotion for them.
NOTE: Adding promo votes administratively does not add to your amount raised displayed on your Homepage, as promo votes never add to this total. This differs from adding offline donations, which do add to your amount raised.


---

To Apply Promo Votes Administratively:

1. Log into the GGPC ADMIN: https://www.gogophotocontest.com/admin

2. Click on the link to your photo contest site in the upper right-hand corner of the GGPC ADMIN: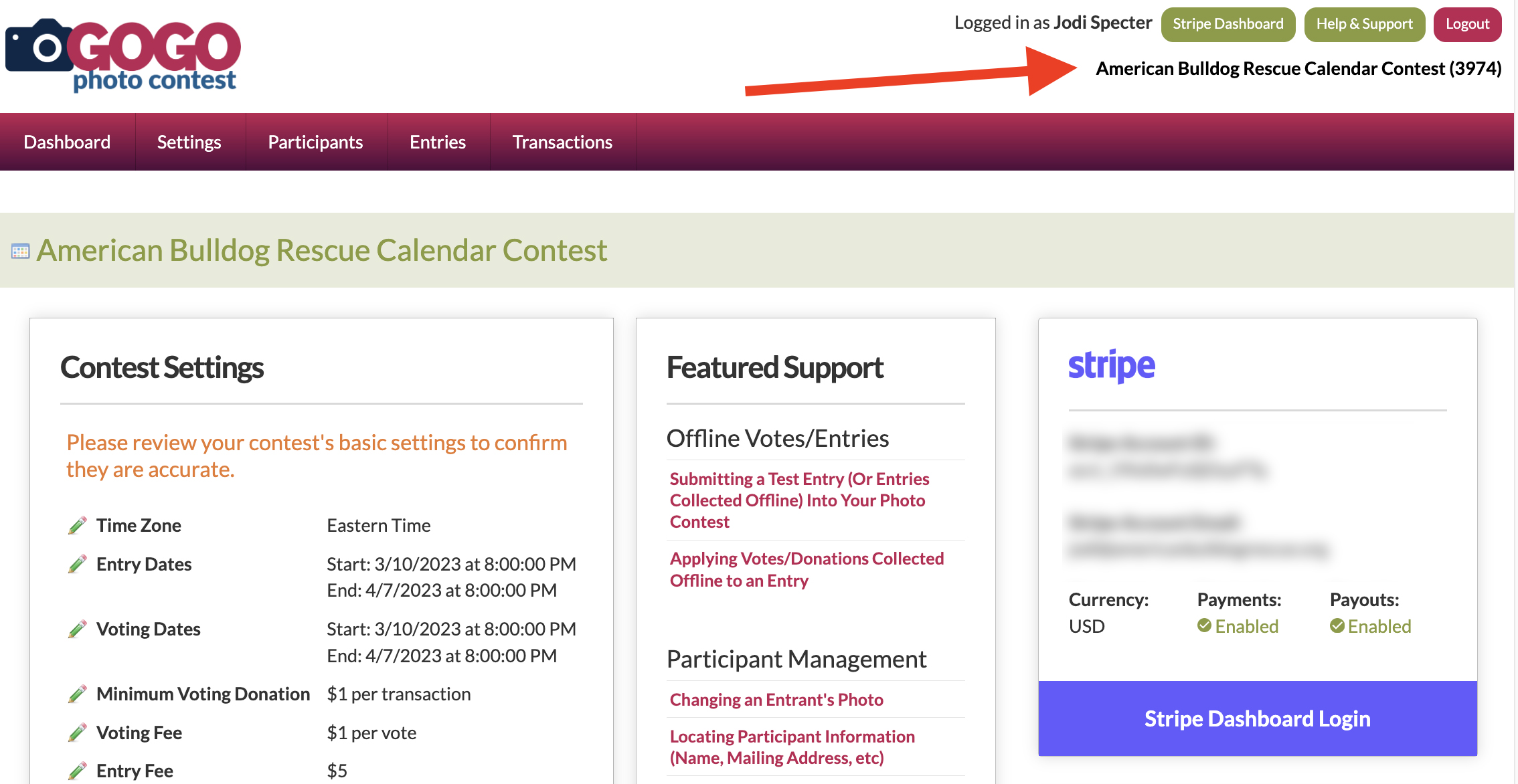 3. Navigate to the entry where you wish to apply the promo votes: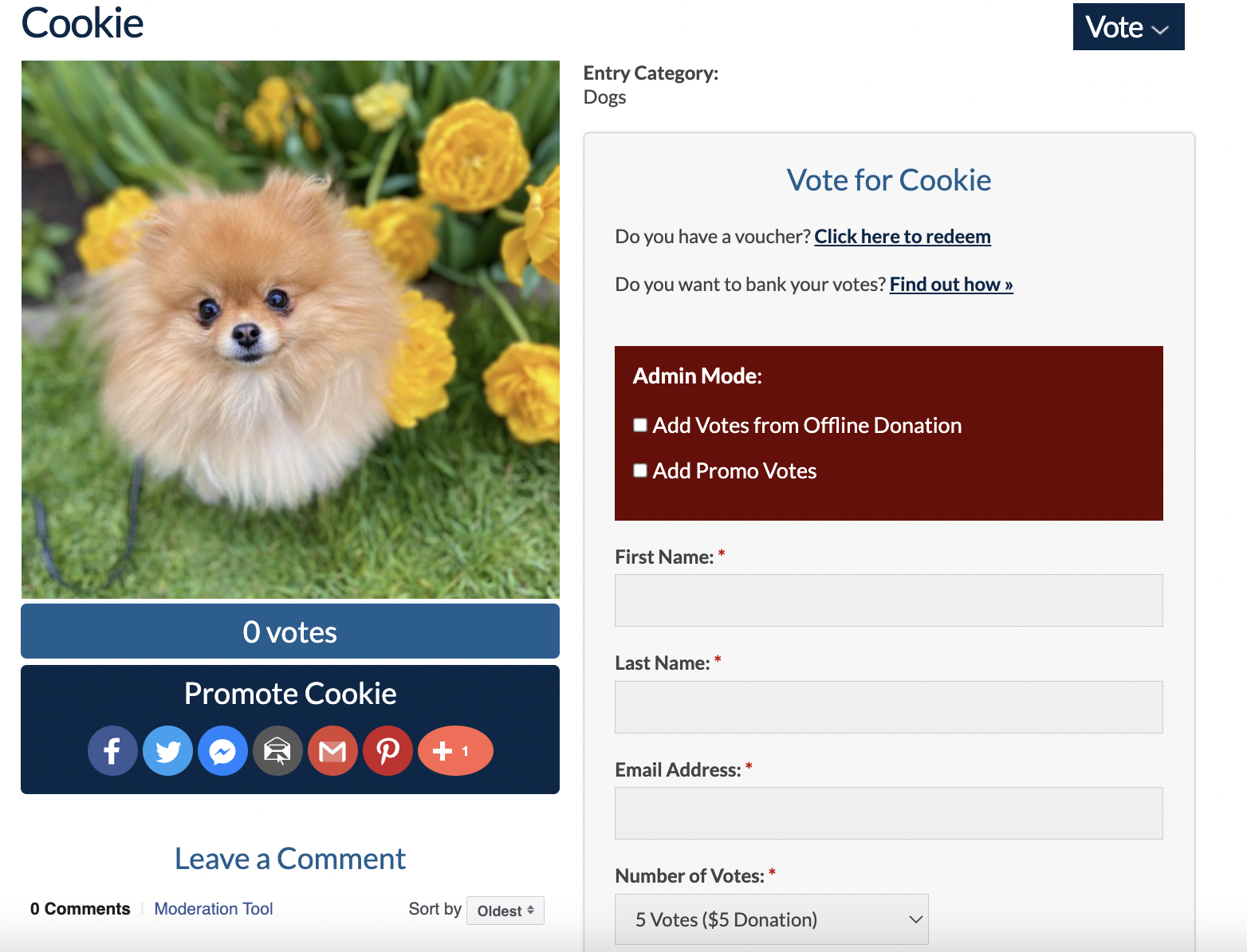 4. Since you're logged into the GGPC ADMIN, a RED BOX appears on the entry that says:
Admin Mode:
Add Votes from Offline Donation
Add Promo Votes


CHECK the Add Promo Votes box: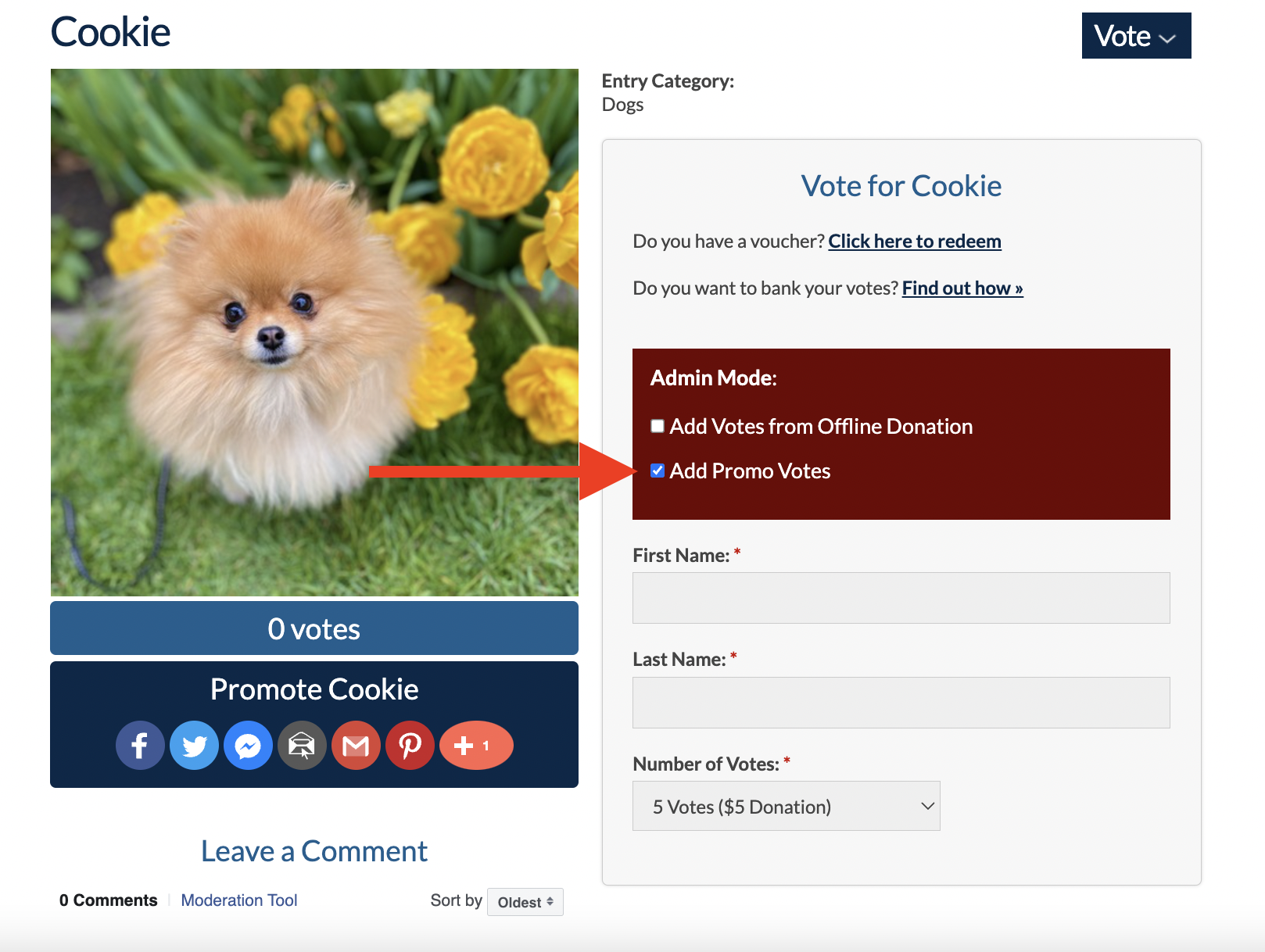 5. Fill out the First and Last Name of the voter (if known).
This information is only for your internal records so you can fill it out however you wish.
6. Click SUBMIT NOW to apply the promo votes.