Very first thing: Log into the GGPC Admin: https://www.gogophotocontest.com/admin

Quick links to options below:
---

Option #1 Entries Page (best for quickly finding

winner

information):

The first way to find participant information is via the Entries tab at the top of the GGPC Admin:
Make sure that Approved is selected and Votes is selected next to Order By.
This gives you a list of all the entries in your contest, ordered from most votes to least votes.
The contact name and email address is listed beneath the name of each entry.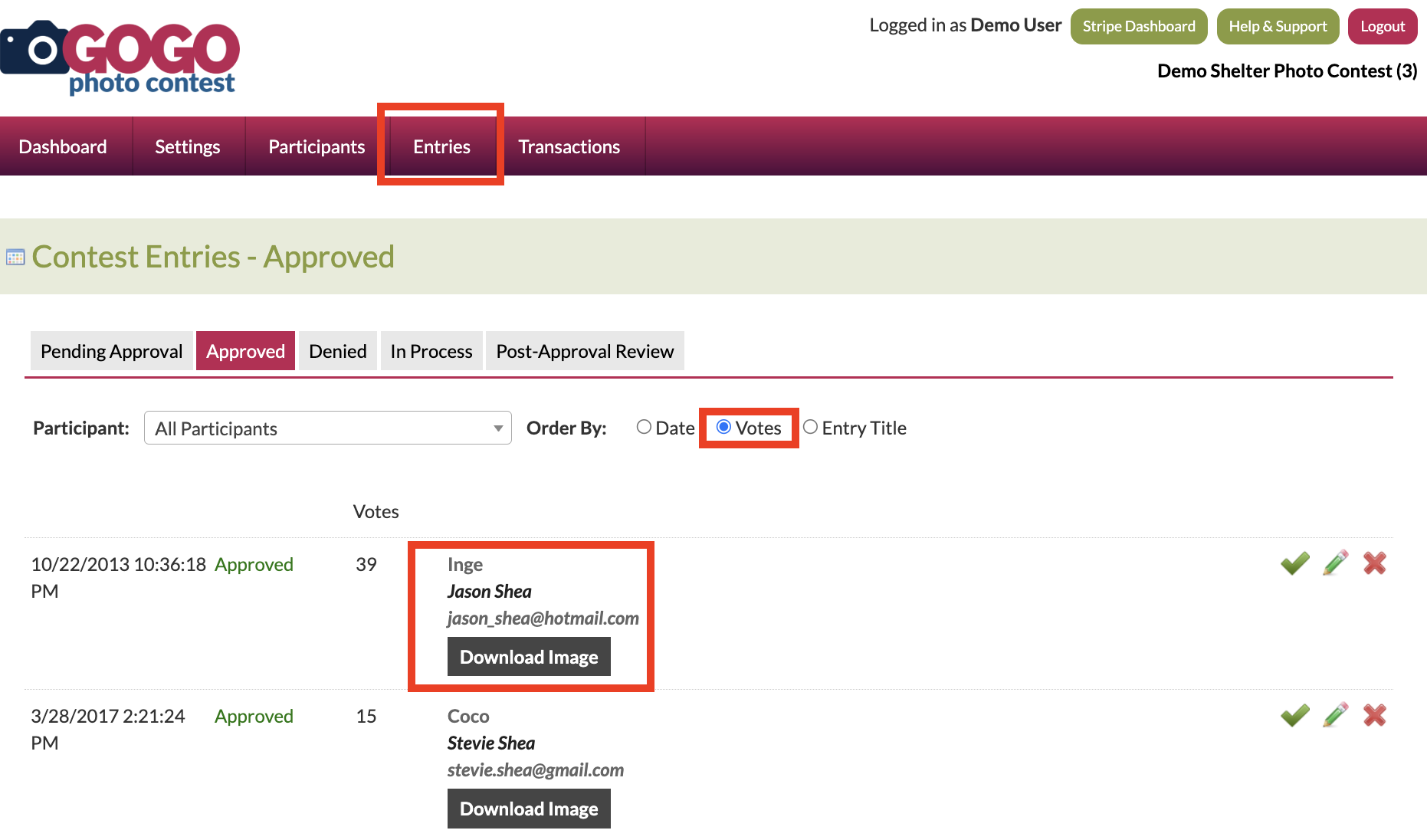 If you need additional information, click the Pencil Icon

next to each entry to bring up the Add/Edit Entry Page:

On the Add/Edit Entry page, the participant's contact information will load under the photo.
This includes their name, email address, mailing address, and phone number (example blurred for privacy):


---

Option #2 Reports Page:

Another way is to utilize Contest Reports: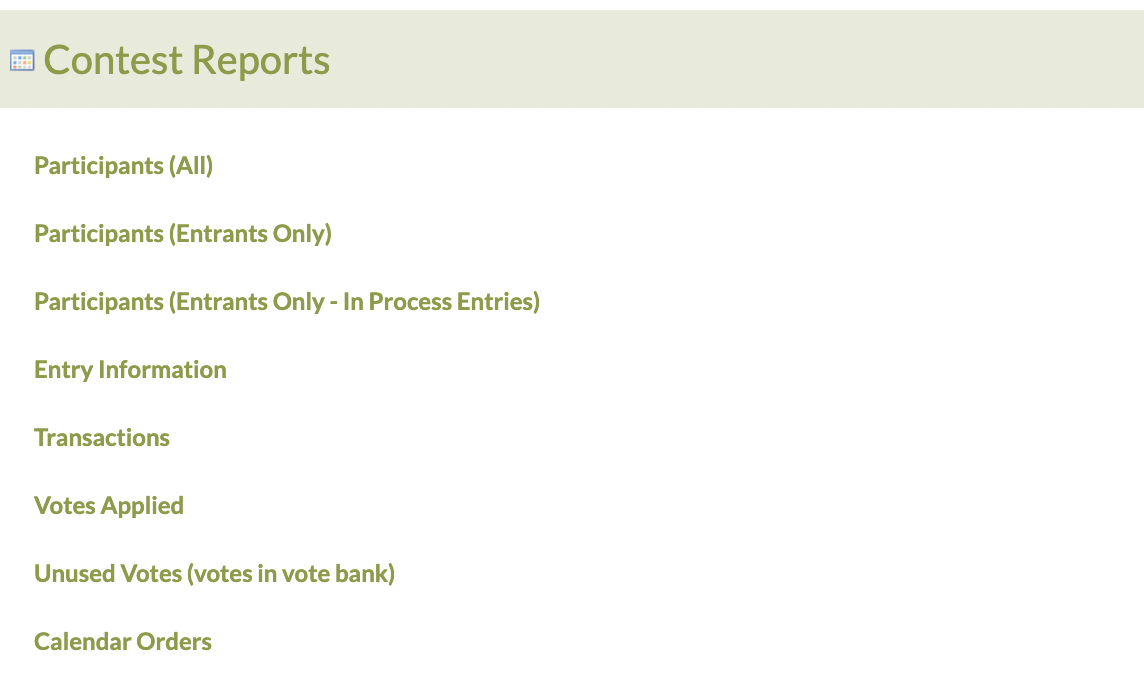 Under Contest Reports you can find various spreadsheet reports. The one that most pertains to winners in your contest is:
Entry Information: Information for the entries in your contest- this includes any information that was entered into the entry fields of your contest (such as pet's name, caption, etc) and contact information for the entrants in your contest.
Learn more about Contest Reporting➝


---

How Do I Download The Images For My Contest?
If you need to download the images that were uploaded to your contest site, click here to find out how.
How Do I Find Out If Someone Purchased A Calendar (Calendar Pre-Order Module):
If you used our Calendar Pre-Order Module, find out who pre-ordered a calendar by reading this tutorial.