Offering a photoshoot to calendar winners is an excellent way for professional photographers to give back while also increasing their studio's visibility within their community.
Are you a professional photographer or know of a professional photographer that would be interested in fundraising for your organization? Not sure where to start? Hair of the Dog Academy has developed an exclusive course for professional photographers that covers best practices for running a successful calendar contest fundraiser using GoGo Photo Contest.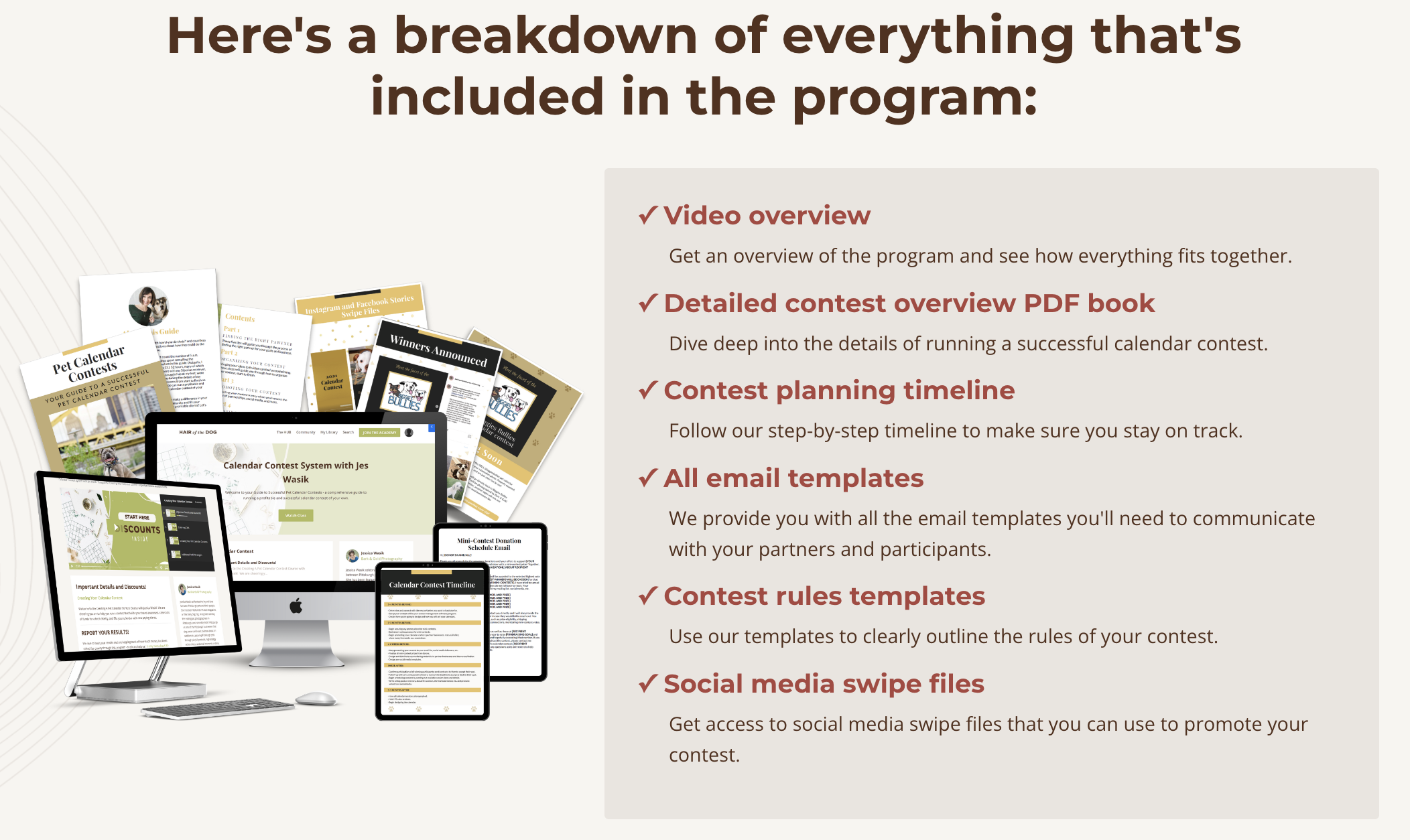 Examples of contests run through Hair of the Dog Academy:


Friends of CITY DOGS Cleveland Inaugural Calendar Contest
The 2024 Triangle Dog Of The Year Calendar Contest
The Animal Pad 2024 Calendar Contest
Coco's Cupboard 2024 Calendar Photo Contest

What the alumni are saying:

You guys… We surpassed our goal!!!!! The last hour of this contest was more exciting than any Olympics, World Series or Super Bowls I've EVER seen! The amount of money we raised in the last 10 minutes blew my mind!!!! To say I'm overjoyed is an understatement. So many deserving dogs will benefit from this fundraiser. Thank you so much for your amazing support!
- Florence, Peanut & Bean Photo, in partnership with The Animal Pad


---
"I want to thank you for everything you did to make our Van Isle Dogs 2022 Calendar Contest a great success! You were always willing to help, problem-solve, suggest, fix, code and do whatever whenever I needed help. With your support, running the contest was easy and not at all as scary as it first appeared.
We raised $32,852 for Operation Freedom Paws Canada Service Dog Program in our first contest. I'll be back next year, organizing my 3rd GoGo Contest!
-Pauliina Saarinen Photography, in partnership with Operation Freedom Paws Canada Service Dog Program