Freshened contest template:

This includes a completely redesigned leaderboard and countdown clock to the beginning and end of your contest.
Both of these elements pull colors directly from your contest palette for eye-pleasing integration.
Recent Donations feed:

The Recent Donations feed shows all of the recent donors in your contest. On desktop, it shows in the right-hand column. On mobile, it shows above the leaderboard.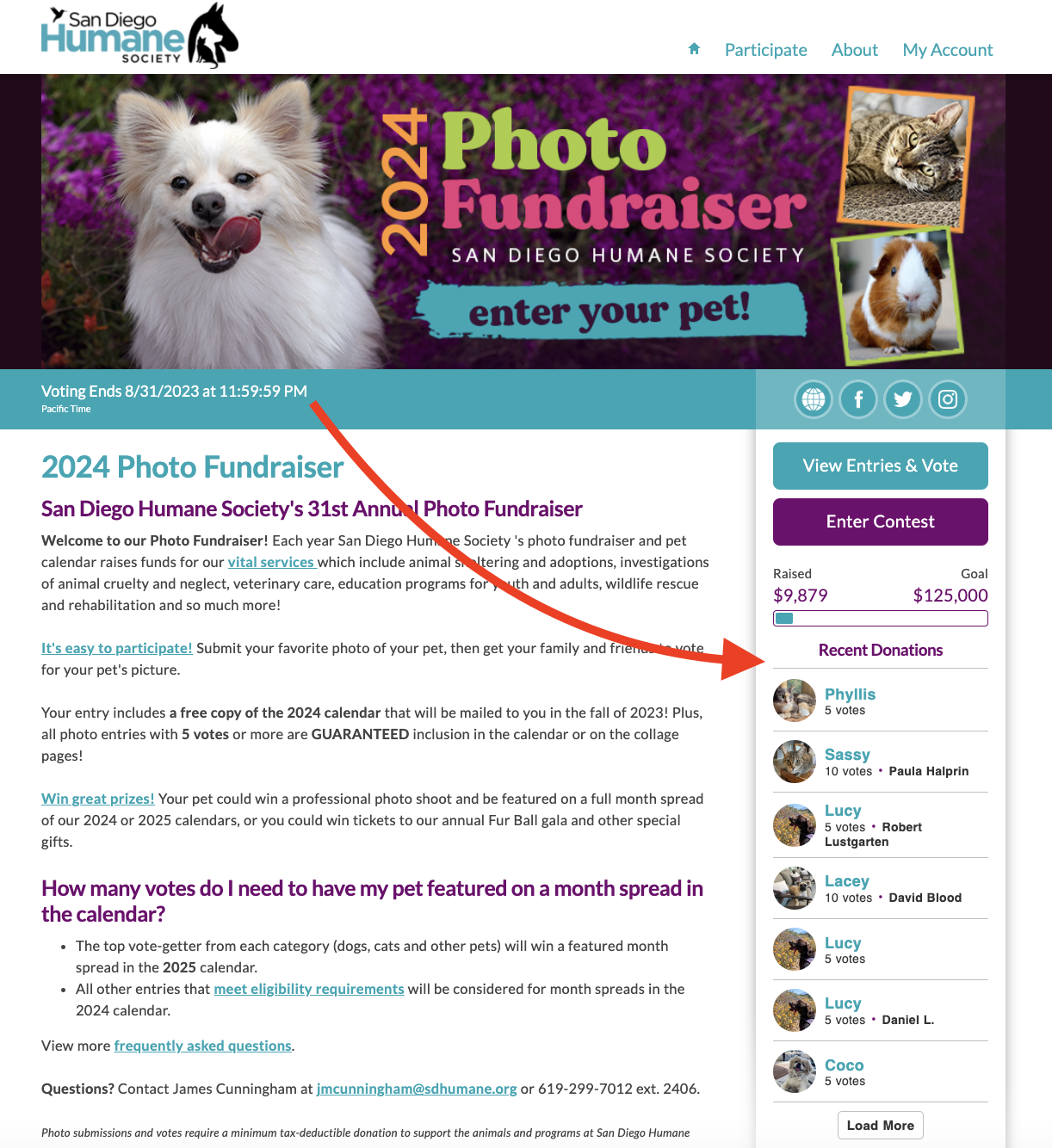 Words of Encouragement commenting system:
Our new commenting system encourages voters to write optional words of encouragement along with their donation, to appear on the entry to which they are voting.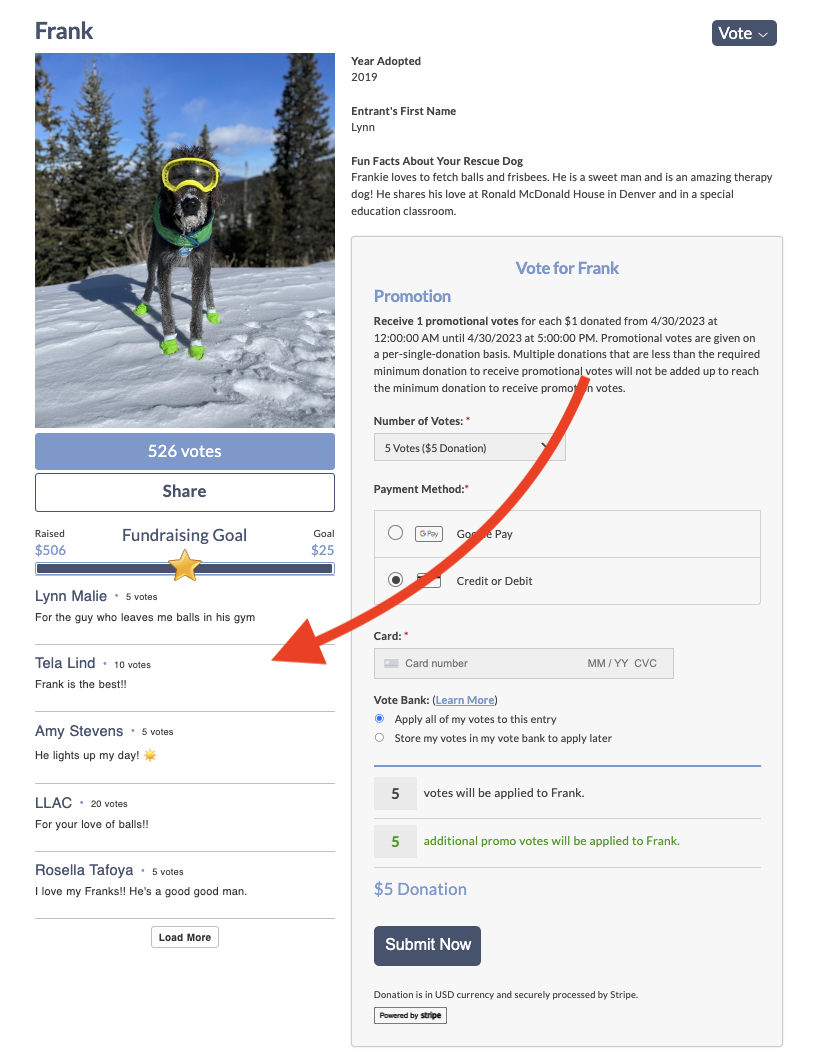 Brand new Share tools:
We created a brand new share module to make it easier to share entries via email and social media.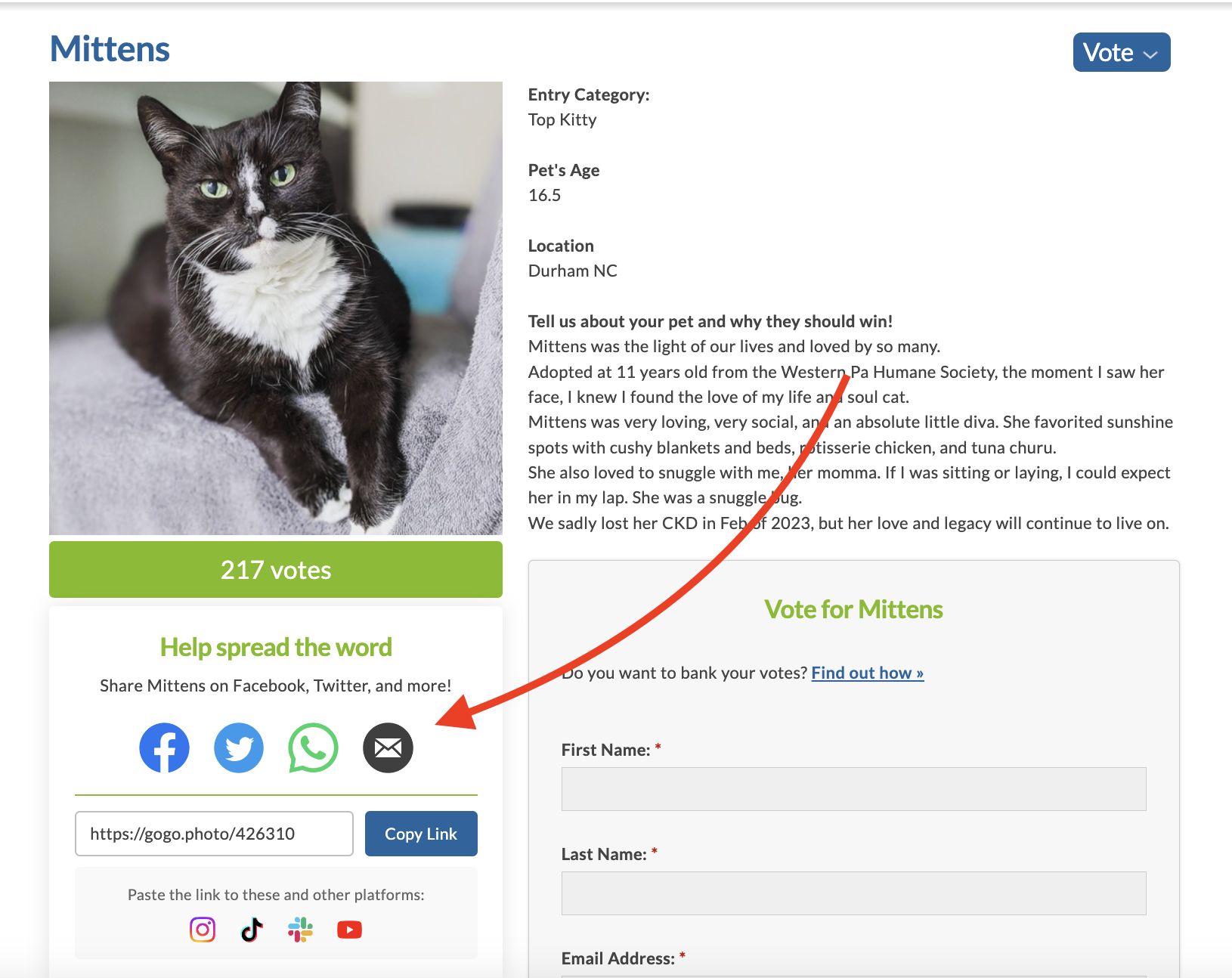 Improved stats on GGPC Admin dashboard:

We've made the GGPC Admin dashboard stats easier to read, more comprehensive, while also speeding up the loading time.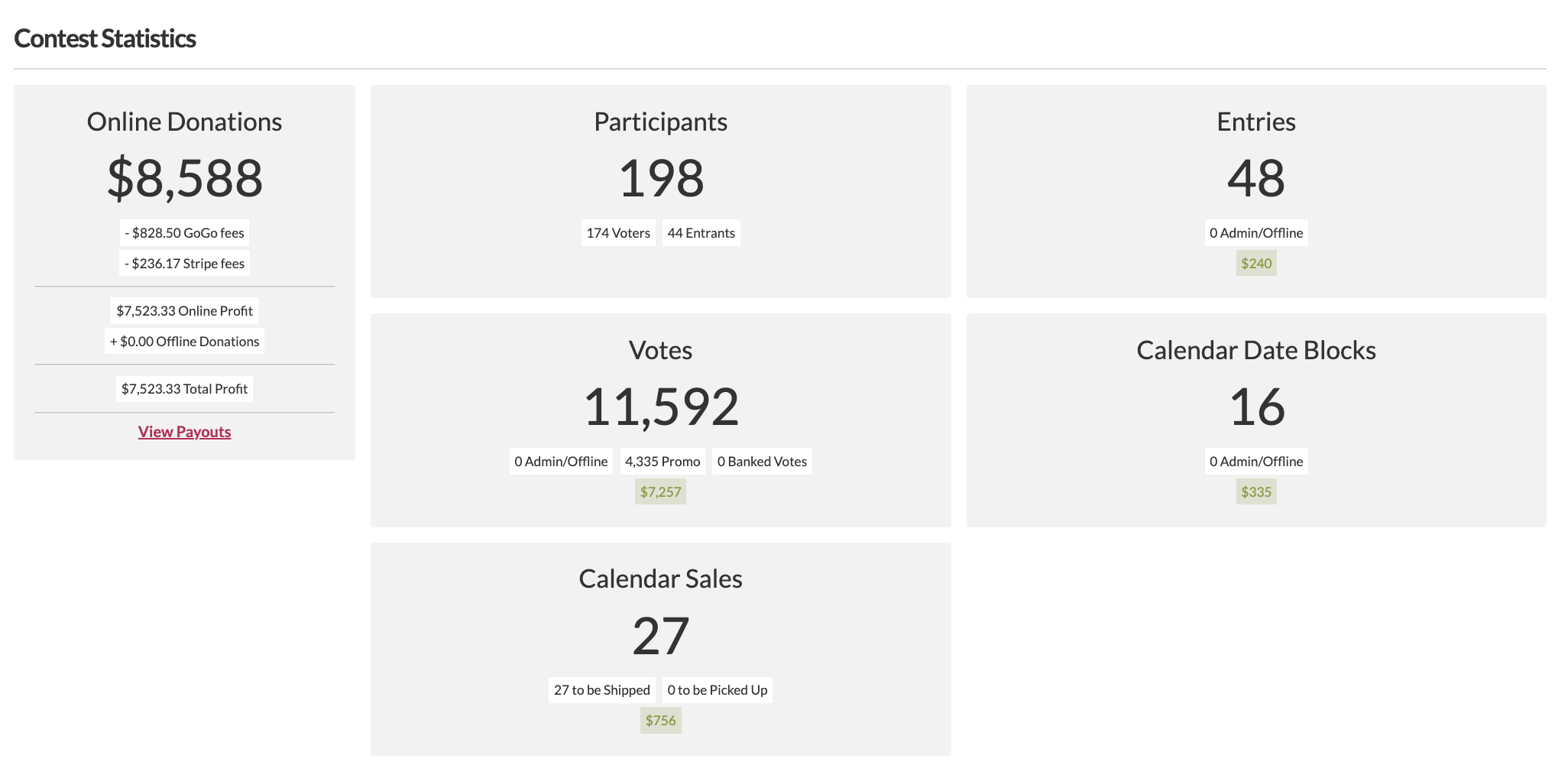 Contest Promotions now have alerts on the Homepage:

Anytime you run a contest promotion, an alert will appear on the dashboard letting your participants know the specifics of the promotion and when it ends.
Mobile Payments (Apple Pay and Google Pay):
Apple Pay and Google Pay have been fully integrated as a payment option into the voting process, to make donating even easier for your participants (in supported browsers).